On November 24, 2022, the final conference of the project Adaptation to climate change through sustainable water management of the urban area in Radom City (LIFE14 CCA/PL/000101) was held, to which we were invited. We had the honour to be invited, dr. Petra Szatzker to present the LIFE LOGOS 4 WATERS project and to share our experiences in the field of adaptation and municipal coordination at local level, which we were happy to do. The LIFE RADOMKLIMA PL project started seven years ago and is now coming to an end, with the closing conference took place on 24 November 2022 in a hybrid format.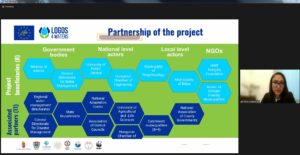 The conference featured the following speakers presenting their projects:
Elżbieta Stanke
Tomasz Jurczak
Paweł Szałański és dr. Iwona Wagner FPP
Petra Szatzker dr.
Katarzyna Jankowska
Szymon Malinowski
The overall objective of LIFE RADOMKLIMA PL was to make the city of Radom more resilient to climate change by building demonstration green-blue infrastructure to manage extreme stormwater flows and control local flood risks. The aim is to mitigate extreme flows from outside the city and increase stormwater retention by restoring and creating multi-purpose retention areas (while creating habitats for biodiversity) and restoring the river to its near-natural state to restore its natural retention capacity. LIFE RADOMKLIMA PL and LIFE LOGOS 4 WATERS focus on the same issue of local adaptation to climate change.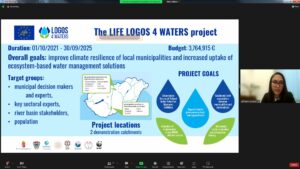 You can find more information on the project website: https://www.life.radom.pl/en
The detailed conference programme can be found here.
A recording of the conference can be found here: https://www.life.radom.pl/en/recording-of-liferadomklima-pl-project-closing-conference
Source: Adaptation to climate change through sustainable management of water of the urban area in Radom City — English (europa.eu)